Interview: Discover nZEB Smart Home and why they chose to be a DIH in REACH
The nZEB Smart Home is a Digital Innovation Hub (DIH) for REACH and is coordinated by CERTH/ITI. The DIH is an active liaison between research and the markets, acting as a driving force for empowering market-oriented stakeholders with innovative digital solutions. It offers a variety of services, such as Research & Development, Innovation Management and Ecosystem related services.
Could you please introduce yourself and your DIH?
My name is Dimos Ioannidis and I am Senior Researcher in Information Technologies Institute of Centre for Research and Technology Hellas (CERTH/ITI).
The nZEB Smart Home DIH, coordinated by CERTH/ITI, is an active liaison between research and the markets, acting as a driving force for empowering market-oriented stakeholders with innovative digital solutions. It offers a variety of services, such as Research & Development, Innovation Management and Ecosystem related services.
The DIH's technological orientation goes over multiple vertical domains, with special focus on Robotics, Artificial Intelligence, Cyber physical systems, Internet of Things, Simulation and modelling, Big Data, Blockchain, Visual Analytics, and more.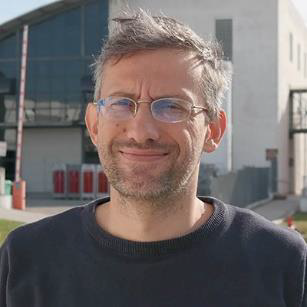 One of the unique merits of the DIH is the actual nZEB Smart Home infrastructure. It is a unique Building based on state-of-the-art construction materials (insulation, glass panes, etc.) with "smart" technologies that allow the exploration of various ICT research domains, such as Robotics and Assisted (Tele-) Heath services, or optimized energy efficient building management while simultaneously automating Renewable Energy Sources use. The Smart Home infrastructure is used as a pilot program for validation / testing of new technologies and services provided by the research community in general and by CERTH in particular. It is equipped with a multi-sensorial network that measures in real-time almost all parameters that consist open challenges for a modern home / workplace (energy, occupancy, health, etc.).
It aims to become a cornerstone DIH for R&D and commercialisation of cutting-edge digital solutions in line with the National, Cross-border and European digitisation objectives and beyond. It has participated in many H2020 projects and EU, as well as national projects. The DIH and its coordinator (CERTH/ITI) are part of the Big Data Value Association and the nZEB Smart Home was nominated as Silver BDVA iSpace for 2020.
What motivated you to join REACH Incubator ecosystem?
We have been working for many years in numerous ICT sectors – including Big Data – and gained significant experience. Over the years we have assisted many companies, from start-ups and SMEs, to large industrial companies by offering infrastructure, tools, services, and advice. We saw those companies evolve, and create innovative products and services, but we also generated long term and sustainable relationships. This strategic approach totally matched the purpose of REACH Incubator programme and became the starting point to learn more about this initiative and finally join the ecosystem.
Can you please explain the relevance of the DVC themes that you helped identifying, for your region's development?
Targeting digital transformation in the key pillars identified at Regional level (Smart Specialization), as well as demand for the local ecosystem, the services offered by the DIH are targeting cross-value DVCs. On one hand, technologies to reinforce energy transition in our region have gained attraction by both public and private entities dealing with green economy, promoting relevant infrastructure upgrades and key pilot case studies. On the other hand, digital transformation is a key enabler for manufacturing SMEs and industries in the region (i.e. food, clothing and fashion, chemicals and structural materials), addressing a number of challenges in the supply chain (i.e. traceability, production of origin, etc.), which formulates a powerful ecosystem of around them.
What type of support can you provide to the incubated startups & SMEs during their participation in the programme?
The nZEB Smart home can provide support through its specialized personnel, its hardware and software infrastructure to host experiments and facilitate the development of data-fuelled solutions, advice on sustainable business models as well as to support rapid prototyping of novel solutions in emerging domains and challenges identified at Regional, National and European levels. Moreover, nZEB DIH provides an open experimental infrastructure, including open datasets across different domains, enabling third-parties to benchmark new algorithms and services.
And after their incubation round is over, how can your collaboration go further?
After the end of the programme, we can ensure that companies will have access to specialised technical support, as well as information about new funding sources, in order to reach new markets or even develop further their solution. Our nZEB Smart Home infrastructure is always available for testing and experimentation. Furthermore, we do have a wide ecosystem all around our DIH, which consists of multi-sectorial companies, allowing us to boost collaborations and provide targeted assistance to every stage of the value chain.
Would you encourage other DIH to get involved with the programme? Why?
Yes, I would highly recommend every interested DIH to join REACH Incubator. From the DIH's side, it is an opportunity to reach new companies all over Europe, grow the DIH ecosystem, provide assistance to start-ups and help them improve their processes, products and services through the use of digital technologies. Being part of one of the biggest incubation and acceleration programmes in Europe creates opportunities and definitely shares best practices and lessons learnt among the participants.