The REACH Open Call for Data Providers is here!
Become part of the REACH ecosystem and partner up with leading big data startups!
What is REACH?
REACH Incubator (REACH) is an EU-funded incubator that fosters collaboration between data-driven startups & SMEs and Corporations (Data Providers). REACH is run by 10 partners across Europe and via an 11-month incubation programme, REACH facilitates cross-sector, data-driven experimentation and the development of trusted and secure innovative solutions, based on data and challenges provided by the Corporations. 
The programme is looking for Corporations that are interested in exploring the potential of their data, for open innovation opportunities across sectors and ways to leverage the latest technologies to solve their business challenges.

This Open Call for Data Providers will be the last one of the incubator.  We are on the lookout for established SMEs and corporations to join the programme and define data driven challenges before the last Open Call for startups' launch in November 2022.
Based on these data driven challenges REACH will seek problem-solvers that leverage data, artificial intelligence, machine learning, blockchain and other innovative technologies to solve them and establish Data Value Chain themes (DVCs). These data challenges defined by the Data Providers are to be related to sectorial/regional and business interests.
This is a risk-free access to an open innovation, where the REACH Incubator consortium aims to provide unprecedented cross collaboration opportunity, access to the latest tech providers and data driven insights to established SMEs and corporations. 
Here are some benefits from entering the program: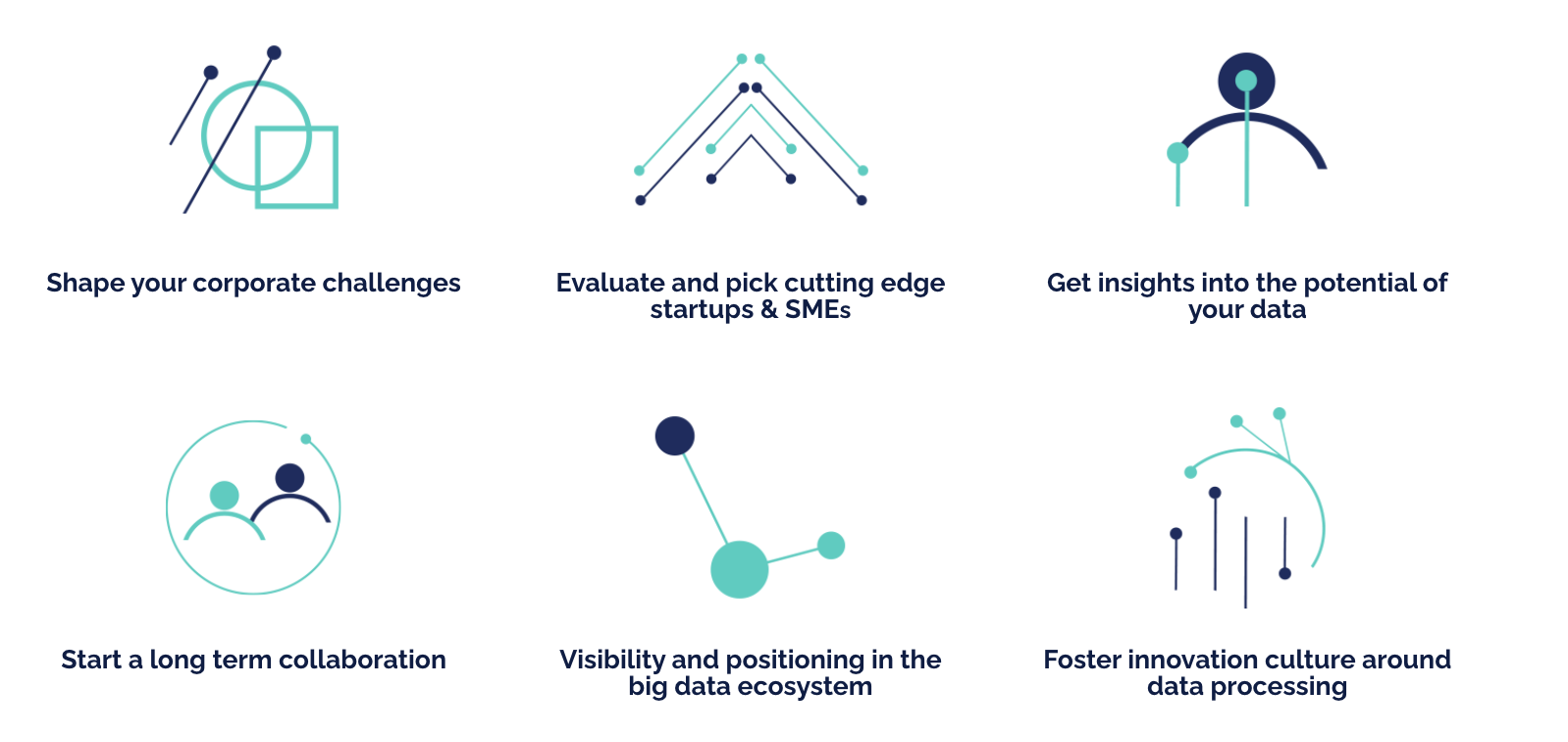 Who has already joined the programme?
REACH has on boarded 13 Data Providers already: JOT Internet Media, Migros, Yapi Kredi Teknoloji, VRT, Play & GO, Almerys, Sonae MC, Idea 75, Government of Biscay, EDP, Cofares,  Grupo AN and Bilbao City Council. You can check here how these Data Providers have shaped their challenges.