B2B Energy – Behavioural Predictive Model
REACH-2021-READYMADE-EDP_1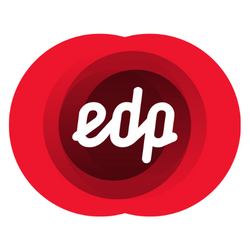 EDP Group operates in different markets, in this challenge we are focused on the liberalized energy retail market, through the sale of energy and energy efficiency services to B2B customers.
In this business area, customers are segmented according to their energy consumption, being divided into different categories. The SMEs management segment is responsible for the management of the 3 bottom segments of the B2B pyramid.
Summary of the challenge

:
The challenge's main goal is to build an analytical model which predicts the willingness to buy energy or energy efficiency services, clustering the portfolio customers, comparing and predicting behaviors such as churn. Through the model's clusters we would be able to have a dynamic segmentation through which we would have the ability to define the best course of action based on the 2 main predicted behaviors:
Willingness to celebrate an energy or services contract
Churn Probability
EDP Comercial different business areas gather customer information in diverse fields, such as complaints, information and transaction requests, billing, debt, acquisition and switching out, energy and services opportunities, proposals and contracts.
Although all this data is in different systems, we gather it all in Celonis and other databases. We have a lot of information about our customers, but at the moment we don't use it in an aggregated way to get useful inputs and insights to our operation.
The objective would be to create a predictive model for acquisition of energy & services and also a churn probability. One of the hypotheses would be to create customer clusters and when a customer fits into a cluster we would be able to predict some future decisions considering the typical behavior of that cluster. With this clustering of our client base we would be able to perform a dynamic segmentation and get insights based on the predictive model to decide the future next best actions to prevent or promote a certain behavior.
Energy Market Information:
MarketInfo – Information about all electricity consumption points in Portugal
Contracts – Detailed information about EDP Comercial contracts
Billing – Detailed information of all EDP Comercial customer bills
Debt – Detailed information about all EDP Comercial debt. Both historic and current debt
Requests (Information and Transaction) and Complaints – Detailed information about all customer requests and complaints
Churn – Historical Data about switching out (churn) requests
Energy & Services Opportunities – Detailed information about all opportunities (customer approach/lead)
Energy & Services Proposals – Detailed information about all proposals presented to our customers and their decision
Pricing – Market price historical evolution
To create dynamic segmentation
To give place to an Energy and Services predictive acquisition model
To devise Churn Predictive Model