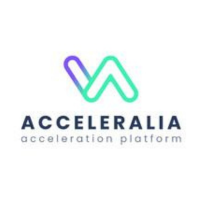 PERFORMANCE BASED CLASSIFICATION OF KEYWORDS IN GOOGLE NETWORKS
To efficiently track the performance of digital marketing actions, it is essential to carry out performance indicators. These metrics are essential to know the performance of each action and make the right decisions. The project consists of creating an index through predictive models that, using machine learning, historical data collection, Big Data and pattern recognition, allows predicting future results. This index will be used to refine decision-making and recommend whether or not to invest in initiatives introduced on the platform.
The algorithm to be implemented will allow the re-training of the predictive model, allowing the artificial intelligence to learn from new cases and from its previous predictions. The indicators must be quantifiable, periodic or temporary, and measurable. For this, a database focused on networking and marketing campaign statistics, among other data, will be used.
Usage of Standards for data interoperability:

JSON (JavaScript Object Notation): This standard will be used for data exchange in JSON format, which is widely supported and commonly used in web applications and RESTful APIs.
RESTful API (Representational State Transfer Application Programming Interface): This standard will be used for designing application programming interfaces (APIs) following the principles of the REST architecture, which is a widely adopted approach for creating scalable and interoperable web services.
OData (Open Data Protocol): Will be used for exposing and consuming data through web services, providing a standardised way to describe, access, and update data over HTTP/HTTPS.
GDPR (General Data Protection Regulation): This European Union regulation will be adhered to for data protection and privacy requirements, including ensuring that personal data is collected, processed, and stored in compliance with applicable data protection laws.





*Expose phase is open to all Experiment phase teams
TIC and Digital Transformation
Live funding and product-market fit
Collaboration opportunity:
Product development, Marketing, Service / Support, Product testing and revision, Investment
Acceleralia is a Spanish technological startup that is dedicated to create customized virtual spaces for business assoaciations, clusters, hubs, EU Consortiums, etc. We aim to optimize the performance of each community and its work teams, as a new communication tool for its clients, suppliers, partners or collaborators. We structure these virtual spaces into 4 areas adapted to each industry. The 1st space is the "Learn", where the users can generate useful knowledge for the community. The 2nd space is "Create". = Where the knowledge acquired in the Learn area creates ideas or solves challenges. The 3rd space is "Accelerate", Here is where we incubate and accelerate the best ideas generated in the Create area. And lastly, the 4th space is called "Help".  With the leaders of the business and our classified experts, users get the best knowledge in the Learn space, get monitored on the Create spaces and mentored in the  Accelerate.
A complete virtual space for innovation to boost knowledge, turn it into ideas, and later make it tangible into successful projects, thanks to the added talent of each community. Since our founding in 2020, we have grown exponentially. We have grown from a team of 3 people to a team of 23 people in 2021. We have also been named as one of the best startups in the Catalan ecosystem in Spain.