AI based charging assistant for fleets
The goal of the project is to develop the MVP of a Charging Assistant that helps business fleet operating and managing electric vehicles, taking into account business continuity and keeping costs low as priorities.
By the help of the tool, organising charging around the business priorities should be simple for the drivers, while fleet managers will also get valuable information about the EV and charging utilisation and its costs.
Usage of Standards for data interoperability:
In order to provide data interoperability, we use:
* OAuth2 standard protocol for authorization of data providers to upload data and log users seamlessly into the platform.
* REST API for data partners to access their data, and by-products of the data (conformant with OpenAPI 3.1.0 standard)
* Enforcement of HTTPS protocol for end-users accessing the web application in a secure way.
Moreover, the Konetik telematics data specification is designed to ensure maximal support of different telematics data schemas. Updates to this data specification are also backward compatible, to ensure continuous support.

*Expose phase is open to all Experiment phase teams
Energy | Finance | Mobility
Scaling in products or markets
Collaboration opportunity:
Konetik is an established player in the intersection of telematics and e-mobility industry. The company was founded with the mission to help to drive the e-mobility revolution with AI-driven solutions and extensive charging expertise.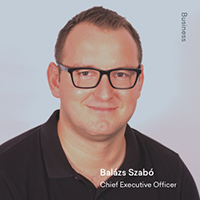 Balazs Szabo - CEO
Entrepreneur passionate about mobility, and telematics. He conducted both IT and business studies. Balázs is the Global Advisory Board Member of Kairos Society, a TEDx speaker, and a Forbes Contributor, selected as a Cisco Internet of Things Champion. Balázs was recently selected as part of the 30 under 30 by Forbes Hungary.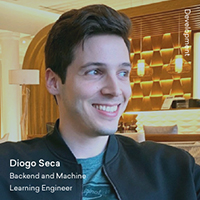 Diogo Seca - Machine Learning Engineer
Machine Learning Engineer, with 6 years of experience in software and data science with projects covering investment finance, banking, e-commerce, and machine learning research. He holds a Master's Degree from the Faculty of Engineering of the University of Porto in Informatics and Computing Engineering. He is technically experienced in working with time-series data, big data, probabilistic machine learning, and optimisation.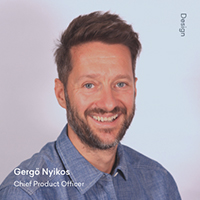 Gergo Nyikos - Head of Product Development
15+ years of expertise helping companies to transform their ideas into valuable, profitable and feasible digital products by providing creative, strategic and technology services targeted to local and international companies, organisations including startups and well established enterprises. He had been working as chief art director of the award winning online design agency Kirowski Isobar for 6 years working for clients like Renault, Suzuki, Coca–Cola, Samsung, Deutsche Telekom, Raiffeisen Bank, CIB Bank, K&H Bank, Magyar Posta among others and he was the product designer behind startups like Tresorit, Toptal, Fuso.tv, Ingrido and iGlue. He has gained working experience in international environment at companies in the US, Austria, Czech Republic and Hungary.