DEMAND ANALYSIS AND OCCUPANCY PREDICTION IN BILBOBUS
MOVE-BILBO platform utilises cutting-edge data analysis techniques to track and analyse passenger demand for bus transportation. By using machine learning algorithms, we can accurately predict the expected number of passengers on each bus, providing key insights for operators to better manage their fleets and optimise routes.
Our solution is designed to provide real-time information to both bus operators and passengers, enabling them to make informed decisions about their daily transportation needs. This can lead to improved scheduling, reduced waiting times, and ultimately, a more efficient and effective public transportation system.
Usage of Standards for data interoperability:
Our product will comply with the European Interoperability Framework (EIF) and CEN European Reference Data Model for Public Transport Information (Transmodel).

*Expose phase is open to all Experiment phase teams
Scaling in products or markets
Collaboration opportunity:
Product development, Service / Support, Product testing and revision
Prime Holding offers consulting services and development of a full range of web and mobile applications and specialised software products in the field of Data Science, FinTech, Computer Network Infrastructure Management & Monitoring, HR & Administration, Salesforce, etc. Prime has 8 years of experience working mainly with partners from the US, Central and Western Europe and the Middle East.
We offer expertise in Data Science and Data Engineering with a team of eight highly experienced specialists in the field. The team is both business oriented and with experience in academia, having two Ph.D. members. We specialise in building cloud and on-site data architectures and pipelines with a wide-variety of technologies. Our focus is on efficient and resilient data architectures that support the high-volume real-time demands of Industry 4.0. Our data science capabilities include research of anomaly detection and time series analysis, categorization and regression algorithms. In addition, the team is committed to an End-to-end automation of Machine Learning with experience with technologies for fully automated ML implementation.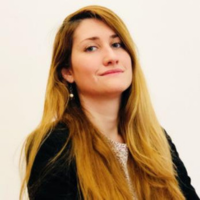 Ana-Mariya Antonova
Data Scientist with 6 years of experience with a Master's degree in Statistics from Sofia University.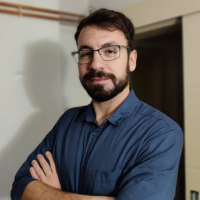 Djordje Milanovic
Junior Data Scientist, currently pursuing a Master's degree in Theoretical and Mathematical Physics in University of Nis.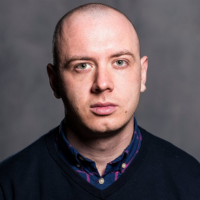 Mihail Yanchev
Data Science Analytics Lead with 10 years of experience, PhD candidate in Economics and Business Administration in Sofia University.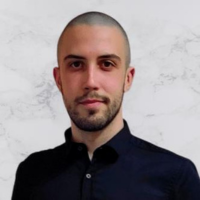 Nikola Petrovic
Junior Data Engineer with vast technical knowledge and pursuing a degree in Business Informatics.