AI for suggesting visually appealing images based on Flemish/Dutch text
REACH-2022-READYMADE-VRT_1
De Vlaamse Radio- en Televisieomroeporganisatie nv (VRT)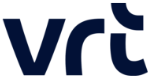 VRT is the public broadcaster of the Flemish Community in Belgium. Its mission is to inform, inspire and unite and so reinforce Flemish society. As a service providing organization, the VRT wants to take up a special position in society.
Summary of the challenge

:
Nowadays, journalists are working in an increasingly challenging environment. The rise of (social media) platforms has led to the need to publish as fast as possible and to be present on an increasing amount of those platforms to reach the target audience.
More people, especially young people, are using social media as a news source. Thus, news professionals need to adapt their publication strategies and publish on these platforms to match media consumers' expectations. 
Therefore, this challenge entails suggesting images based on textual input (e.g. the written version of a news story).
Image suggestions based on Flemish/Dutch text to create visually appealing stories and save time. 
Natural Language Understanding: Currently, there is no algorithm available that quite captures the concept from a text except from being rather general (e.g. a text can be about 'war', but which aspect is highlighted?).
Image suggestions: Subsequently, those general concepts yield visual content which is not very appealing, surprising or inspiring. As this should be the eyecatcher to convince someone in a spit second to continue reading the article, it's not on par yet with a human curating the right image. Questions that come to mind when investigating this further: Does AI understand what the correct image is? What defines a correct image?
At least one of the following should be addressed:
Outcome 1: Accurately capture the concepts of a given text in Flemish/Dutch;
Outcome 2: Translate a concept to a visually appealing image.