Improving stores' efficiency using clients shopping times
REACH-2021-READYMADE-SONAE_1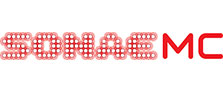 Sonae is a multinational company managing a diversified portfolio of businesses.
Sonae MC is the market leader in food retail in Portugal, with a track record of over 30 years of consistent growth on the back of expanding the store footprint, managing a highly diversified portfolio of banners, formats and channels and maintaining a culture of continuous improvement and efficiency.
Summary of the challenge

:
The goal is to identify improvement opportunities both at commercial and operational level, by computing the 'time in store' per customer according to the shopping basket.
COVID-19 pandemic has changed the traditional paradigm of customer experience at the store and brought additional challenges to food and non-food retailers. Stores need to encourage social distancing, as well as a more 'efficient' and fast purchase to their customers. Moreover, as the number of people allowed inside the store has become limited, a more efficient store can lead to increased sales.
The ability to compute the 'time in store' per customer according the shopping basket can assist in the identification of improvement opportunities both at a commercial and operational level by:
Finding which stores are more efficient (comparing shopping baskets versus time spent for customers with similar profiles and stores within the same segment).
Assessing the benefits of creating dedicated areas (e.g. for baskets with basic goods) to speed up the shopping journey.
Estimating for each store the number of customers over the opening hours.
Perceiving which promotions/notifications should be 'pushed' to the customer (at a certain time).
Assessing the possibility to develop personalized services, by combining the 'time in store' with customer segments.
Combining of 'time in store' with client segmentation – finding customers more prone to promotions of home deliveries or online services.
Note: during the EXPERIMENT phase, the applicant will also count with store planograms.
SONAE expects the following results:
Store productivity (sales per minute of the client

journey

) to be increased by, at least 5%

Average customer 'time in store' should be

reduced

by, at least 5%
Note: To achieve the abovementioned, the applicant will be needed to infer the starting time of the customer's journey.