Optimisation of maintenance process
REACH-2021_THEMEDRIVEN-CERR_7.1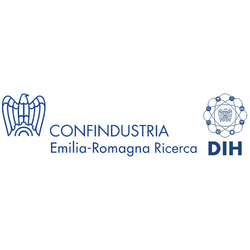 Confindustria Emilia-Romagna Ricerca (CERR) is the company of Confindustria Emilia-Romagna system created to assist industrial associations and companies in the field of research, innovation, technology transfer and digital transformation.
CERR mission is to support companies, in particular SMEs, in their journey to innovation, both incremental and disruptive innovation, with a special focus on digital transformation, AI and HPC. CERR has developed an integrated approach to service mixing access to finance, technology and innovation match-making with training and supporting activities in the adoption of enabling technologies, with a focus on Industry 4.0. CERR promotes collaboration, dissemination of ideas and the exploitation of knowledge to experiment and find new ways to the Open Innovation paradigm, looking to Europe as a reference path.
CERR is Digital Innovation Hub Emilia-Romagna, one of the 22 Italian Digital Innovation Hub, funded by Confindustria Emilia-Romagna and the other major industry associations of Emilia-Romagna Region, and is part of the European Digital Innovation Hub recognized by the UE. CERR is a Business Innovation and Technology Transfer Center recognized by the Emilia-Romagna regional government, a node of the High Technology Network, acting as a link between companies, researchers and institutions. CERR is also part of a wider innovation ecosystem of Public-Private Partnerships on Photonics and on Flexible Electronics.
Summary of the challenge

:
The challenge is to optimize the maintenance process, by enabling machine monitoring dashboards for the optimization of critical parameters, and managing maintenance in a proactive way.
By combining advanced sensor capability, IoT technology, and data analytics algorithms, maintenance can experience a rapid shift from reactive to proactive: instead of performing maintenance only when failure has already occurred, the strategy is to actively anticipate system degradation and schedule maintenance just-in-time.
The application will address at least one of proactive approaches:
Preventive maintenance, in which equipment maintenance is performed on a pre-planned schedule in an effort to replace or maintain parts before they fail.
Predictive maintenance, in which equipment operation is monitored using sensors and historical data is analyzed in an attempt to predict pending failure and address it proactively.
Prescriptive maintenance, in which equipment operation is continuously monitored using sensors, then real-time and historical data is analyzed by advanced software to prescribe specific maintenance activities that ensure optimal equipment uptime.
An effective process data system will:
Analyze control states and provide reports and KPI calculations
Provide hierarchical plant detail and overviews
Generate data-driven insights and optimization suggestions
Highlight maintenance issues or automatically take proactive actions
Create control loop reports and in some cases suggest improvements
DM MANAGEMENT & CONSULTING: Machine data trended over time to manage asset health and maintenance. Provides signals (i.e., vibration, power, temperature, electrical data, etc.) mapped to asset inventory, interventions and maintenance needs (i.e., frequencies, strokes, number of engine revolutions, etc.) detected by the machine.
Open source:
Energy price https://www.oecd-ilibrary.org/energy/data/end-use-prices/indices-of-energy-prices-by-sector_data-00444-en
Raw material price: https://www.oecd-ilibrary.org/economics/data/prices/producer-prices_data-00535-en
External Data Provider:
Provided by applicants
Optimize plant and machinery usage, by minimizing machine downtime and eliminating complete failure or serious damage.
Improve process efficiency, by using data analytics to keep targeted data manageable and streamlined.
Reduce energy usage, by reaching considerable cost savings over the long term.