Dutch Abstractive Auto Summarization
VRT wants to create automated summaries of news articles in Dutch.
To create these summaries, we are using a Deep-Learning model (encoder-decoder architecture), which takes as an input a text of arbitrary length of any language, and generates a semantically similar output text, again in any language.
We will train this model with training data provided by VRT so that the generated summaries will match the style that VRT has been using for headlines.





*Expose phase is open to all Experiment phase teams
Digital Marketing | Finance | Media | Retail | Tourism & Entertainment
Live funding and product-market fit
Collaboration opportunity:
Algomo helps companies to fully automate their customer service in 100+ languages, easily and affordably. Currently, any company that wants to automate their customer service in every languages, has to create a separate solution per language and find a way to manage all the content (training data + responses) for all the languages. This requires at least 3 solutions (live chat + AI+ LangOps), which is really costly even for large multinationals.
By leveraging advancements in multilingual AI, Algomo has developed a unique technology and platform where a single AI is fluent in 109 languages. All the other commercial players (including Google, Microsoft, Amazon, IBM etc) combined support just 45. With the additional 64 languages, Algomo is the first company to offer automated customer support to 1Billion people globally, making it affordable and easy to use even by SMEs.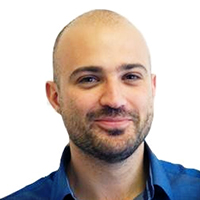 Charis Sfyrakis
Over 10 years of experience building AI solutions for a range of companies (from Startups to Corporate). He created the machine learning algorithms powering the conversational AI engine of Algomo and has also managed the product development of the underlying platform.Charis has 2 MSc's in AI with first class Hons (Universities of Patras and Edinburgh),He has served as VP of Data Science at Barclays and was the lead data scientist for HSBC's global chatbotframework, which is now deployed globally.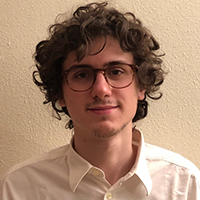 Gustavo Cilleruelo
Gustavo finished his MSc in Advanced Mathematics and Mathematical Engineering at UPC (Barcelona) in 2021. He focused on Natural Language Processing, with a thesis on creating models to find textual descriptions of
processes. He has had experience in a business-consulting start-up, designing database schemas and providing insight
for small business data, as well as developing SQL pipelines for a big insurance company.
His current interest is large scale contextual AI deployment of NLP systems.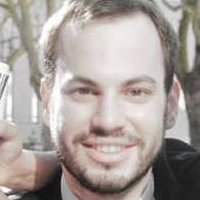 Chris Rizadis
Completed his undergraduate studies in Athens University of Economics and Business where he had the opportunity to participate in governmental and corporate research projects. He also holds an MSc in Computing Science from Imperial College London. He has worked on multiple startups in their early stages building novel applications based on NLP (Qlearsite, Causaly, Torafugu Tech) in both corporate and medical fields.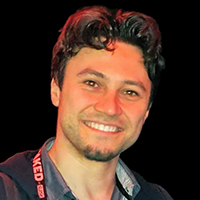 Daniel Duma
10 years of combined experience in both academic research and in applying the latest advances in NLP to production scale systems. Dr Duma has received his PhD from the University of Edinburgh and has worked as software engineer at Google Zurich, and as applied scientist at Amazon Alexa. This experience makes him an expert in the field of conversational AI. As part of earlier startup companies and research projects, this has included developing custom solutions for search, information extraction, text generation and chatbots.