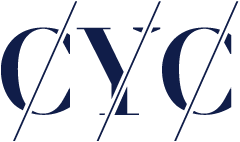 Explore, Experiment, Evolve
Prediction of consumer's behaviour in emergency scenarios (the case of covid-19)
A business descriptive and predictive analytics tool for retailers, aiming a better understanding and forecasting of their sales performance, both during steady periods and emergency scenarios.
It will provide insights on usual product demand, followed by a particular functionality helping to observe and detect significant anomalies or trend changes on up-to-day buying patterns. This will allow a further deployment of an alternative forecasting model. This second approach will focus on the short-term sales projection and will also pay special attention to the relationship and influence of new emerging key elements or events during an emergency situation on the specific product demand outcomes.





*Expose phase is open to all Experiment phase teams
Scaling in products or markets
Collaboration opportunity:
CyC is a technology consulting firm specialized in the Digital Transformation of Organizations. It's business goal is to design, customize and develop technological solutions adapted to customer needs, focusing on the improvement of work processes, information sharing and knowledge. Founded in 1995, the company's portfolio covers: modern workplace collaborative platforms, mobility developments and Data Analytics solutions. Currently, the different business lines sum up to more than 140 professionals in 5 offices distributed throughout the Spanish geography (Madrid, Bilbao, Pamplona, San Sebastián and Zaragoza). In 2015, given the important technological changes that were taking place around the CyC's data related services, the company began a process of strategic reflection to generate a vision and trace a route with respect to the trends regarding data-driven economy. This led to a transition to adopt relevant technologies and methodologies to apply Data Science and Artificial Intelligence to the company's customer's data solutions.