Energy Sources Optimizations
The optimal management of energy consumption in buildings where there are several energy sources is a very intriguing issue. A building can consume but at the same time produce energy (be it electrical or thermal), both from renewable sources and from more traditional systems such as micro-cogenerators.
The GEM-GRID software will be able to collect monitoring data from different sources (through smart-meters and from energy supplier portals), the prices of the energy market and weather forecasts. Thanks to this information it will provide an accurate prediction model capable of extrapolating the optimal operating set point of the individual system components. Finally, if required, the software will be able to configure the components as predicted.
IT: HTTPS/SSL, OpenAPI 3.0
Energy/Edge: Modbus, Bacnet, OPC, CSV, XLS, OpenWeather





*Expose phase is open to all Experiment phase teams
https://www.energenius.it
Scaling in products or markets
Collaboration opportunity:
Energenius Srl is an innovative start-up founded in 2017 by energy managers, engineers and developers. It integrates the market products of its energy monitoring partners and offers added value through the advanced energy analysis, currently carried out manually by its experts. This combination of system integration and consulting in a single offer ensured Energenius a clear positioning within the energy market.
Energenius Srl is: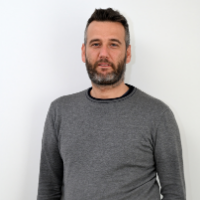 Claudio Peroni
Received his master's degree in Telecommunication Engineering at University of Trento in 2006. Technical director at Energenius Srl.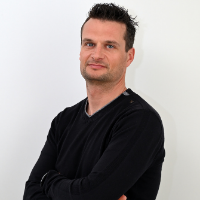 Tommaso Gazzini
Graduated in 2006 in Telecommunications Engineering at the University of Trento. Technical customer and development manager.