Facilitating data transfer between Electric Vehicle Charge Point Operators and Solar Energy Producers
Εlectric vehicle (EV) batteries can be a cost-efficient demand side balancing tool. When renewable energy supply is greater than the building or local grid consumption, EV owners need to incentivized to charge their vehicle.
On instances when renewable energy supply is lower that the consumption of the building, EV owners need to be incentivized to discharge ( Vehicle to Grid ( V2G)) or at least refrain from charging their vehicle. In this manner curtailment of solar or wind energy supply is minimized leading to greater efficiency of micro grids and autonomous buildings.
To achieve smart EV charging discharging, accurate forward-looking notifications need to be delivered to drivers to help them identify appropriate time intervals for charging and discharging. In Solar Charge project EV Loader will cooperate with Data Provider and solar project developer Helios RES to deploy a digital service that enables charge point operators to receive information on the production of nearby solar energy projects.
Usage of Standards for data interoperability:
OCPI, FIWARE Smart Cities, FIWARE Smart Energy





*Expose phase is open to all Experiment phase teams
Athens, Greece & Nicosia, Cyprus
Electric Vehicles | Energy
Scaling in products or markets
Collaboration opportunity:
EV Loader is a charge point management application that focuses on open data. Charging Station Owners use EV Loader app to make the stations available to the public, offer a streamlined reservations and payment system for drivers, and keep records of all transactions.
Charging Station Owners use EV Loader to increase the visibility of their charging stations to drivers, offer a streamlined payment system for drivers and keep track of the transactions that occur in their charging station, through a web and a mobile app. EV Loader uniquely targets owners of charging stations that have also installed rooftop mounted solar panels or charging station assets that offtake clean energy via virtual net metering contracts.
The application currently manages 60 publicly available charge points in Greece. Existing clients include Holiday Inn , Crowne Plaza, Aria Hotel and Ibiscus Hotels in Greece and Leroy Merlin Retail chains in Cyprus.
Involvement in Standardisation Bodies:
Hellenic Blockchain Hub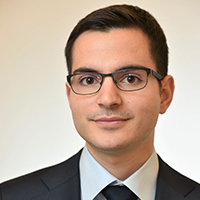 Christos Stefanatos - Product Manager
Engineering and Finance Background, Manages the software development team of EV Loader. Forbes 30U30 Greece and Sigma Square Fellow.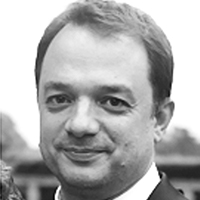 Vassilis Karavas - Partner and Commercial Lead
Engineering and finance Background. Identifies commercial strategy and potential cross-border synergies with clean energy and e-mobility stakeholders.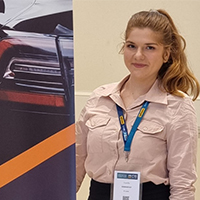 Evanthia Sismanoglou - Project Engineer
Electrical Engineering background, manages new charging stations integrations.