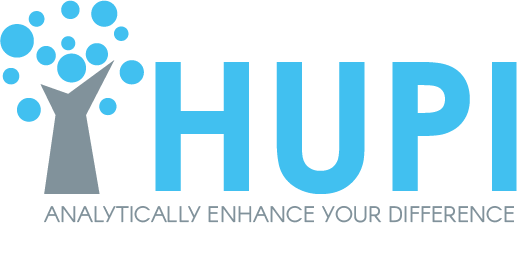 NEW PRODUCTS AND SERVICES TO IMPROVE THE WELLBEING OF ELDERLY PEOPLE AND CAREGIVERS AT HOME, RESPECTING THEIR DESIRE TO REMAIN AT HOME
This Virtual Assistant that will consist into a software application to ultra personalize the care services (type and frequency) that need to be provided weekly to each dependent, based on ongoing assessment of its condition, while taking into account each caregiver specific organizational constraints. It will be a central system for the entire "caring" ecosystem that gravits around the dependent. The Virtual Assistant will collect all relevant information to continuously adapt the "lifestyle" (not medical) services provided to ensure the wellbeing of a dependent and reduce the risk of institutionalizing the dependent.
Furthermore, the solution would provide Bizkaia Authorities with automatic predictions for the coming months/years on global trends in terms of care needed at home for elderly people. A macro-view would show global needs but a detailed view will present predictions segmented at different levels (geographic, type of needs, « severity » of the needs, etc). These views updated automatically on an ongoing basis could be used for authorities to help them design and implement new public policies in the long term.
Data Transfer: API Restful (JSON) standards based on Service Catalog standards
Data Ontology : Healthcare standard in Health World for data structuration
CRUD manipulation data standard





*Expose phase is open to all Experiment phase teams
Energy | Manufacturing / Industry | Tourism & Entertainment | Transport | Water
Scaling in products or markets
Collaboration opportunity:
HUPI is a technological company specialized in Artificial Intelligence and Cyberphysical systems with a strong expertise in Machine Learning, Operational Research and Mathematics. Created in 2013, with 2 offices in the Basque Country: Bidart (France) & Donostia (Spain), HUPI is a local company deeply involved in the economic development of the Basque Country and maintaining systematic growth year after year.
HUPI puts Artificial Intelligence at the service of the operational needs of its clients, by automatizing some (or all) of the decision-making process. HUPI proposes 1 product called the "Virtual Assistant". The Virtual Assistant is a software that provides automatic recommendations, in real-time, to people who make complex operational decisions every day. The "Virtual Assistant" leverages companies existing internal data of any type, but also external open data, if necessary.
Our Virtual Assistants have become an essential operational technology to help companies accelerate their digital transformation. We are no longer doing POC, we are implementing innovative solutions that take a central place in companies operational processes. As of today, HUPI has more than 40 clients in France and Spain with more than 20 Virtual Assistants (VA) in daily operations : SAFRAN HELICOPTER ENGINES, ENEDIS, SUEZ, MONDRAGON, or KEOLIS.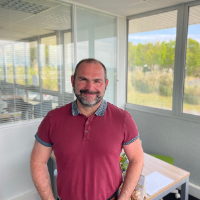 Vincent Moreno
President and Project responsible
HUPI's CEO, co-founder and Solutions Global Leader. Computer Science Engineer by the University of Bordeaux + MBA. 20 years of leadership positions within major international groups and a large experience being in charge of the implementation of complex IT projects.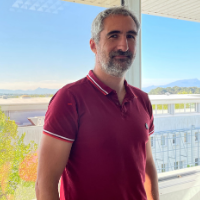 Romain Roquefèr
R&D and Business Developer leader
HUPI's director and co-founder in head of Strategic Development Activities. Engineer by the National Polytechnic Institute of Grenoble + MBA. More than 20 years' experience in IT consulting and strategy consulting. Cesta Punta passionate, deeply committed to local economy development.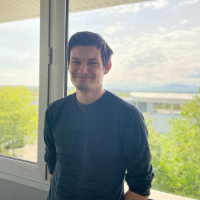 Ivan Le-Bihan
Project lead and chief Data Scientist
Engineer specialized in Mathematics and Data Science by the "École Ingénieurs INSA" in Rennes with 2 years as Data Scientist in HUPI. Big expertise in machine learning, operational research and neural networks and more than 7 Artificial Intelligence operational solutions developed. Passionate about Volley-ball, Saxophone and piano.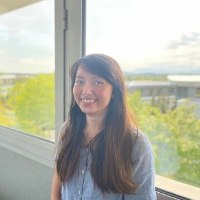 Minh Tu
Data Scientist
Science Bachelor's degree by the University of Lille. 5 years as Senior Data Scientist in HUPI and more than 15 Artificial Intelligence operational solutions developed. Big expertise in Machine Learning, Advanced Statistics and Project Management. Some of her passions are Gymnastic, Psychology, Cooking, Reading and Travelling.