Explore, Experiment, Evolve
Occupancy-driven monitoring & multi-factor recommendation systems for Energy Efficiency In Buildings
PLATONIC (deeP LeArning neTwOrks for building's eNergy effICiency) uses cutting edge technologies, such as Deep Reinforcement Learning (DRL), to unlock up to 44% in cost reduction all while preserving user's comfort.
In line with REACH goals, PLATONIC will establish a high-value data chain, collecting and exploiting data from CERTH's indoor and outdoor energy consumption and health dataset, as well as weather predictions and Sensinov's datasets to model building occupancy and propose a set of recommendations that will improve HVAC operation based on:
External factors, such as weather and building occupancy;
Component optimum operation points, which represent the actual (mechanical) components found within HVAC systems.
The combination of these two approaches should yield the highest impact on the efficiency & performance of HVAC systems.
Usage of Standards for data interoperability:
SENSINOV has been working on SAREF for Energy and for Buildings to provide a uniform data structure inside our Building Operating System (also SENSINOV has been one of the contributors to SAREF specifications at ETSI). SAREF is also used for cross actor interoperability in the H2020 project where Sensinov is involved.
The other building and energy-related data interoperability standard that is used for smart building interoperability is BRICK which is a uniform metadata schema for buildings. The SENSINOV BoS can generate or consume data according to these data interoperability schema.
For device interoperability, SENSINOV implements the most commonly used data formats and field networks: e.g., Modbus, Zigbee, etc.
Finally, SENSINOV are currently integrating an IDS connector to allow data publishing metadata and sharing data sets according to IDSA (International Data Spaces Association) architecture. This effort is related to planned participation in a GAIA-X project in France.





*Expose phase is open to all Experiment phase teams
Building / Retail / Office | Energy
Scaling in products or markets
Collaboration opportunity:
Sensinov offers a new generation building management system that combines Cloud, Edge and AI technologies to drastically reduce energy consumption, enhance occupant comfort and improve the performance and productivity of buildings.
Involvement in Standardisation Bodies:
Sensinov is highly active in standardisation bodies and founder of several open-source projects addressing IoT interoperability, semantic and smart building data sharing relation Significant contributions to the following standards: 
oneM2M & ETSI Smart M2M: specifications addressing IoT Cross-domain interoperability
ETSI SAREF: an ontology that facilitates the matching of existing assets in the smart applications domain.
ETSI ISG CIM (NGSI-LD): context information management for hustle-free data sharing
AIOTI: Alliance for Internet of Things Innovation
Smart Building Alliance (SBA): data interoperability for buildings
Founder of DJANE project. an open-source implementation of NGSI-LD standard. (www.djane.io)
Co-founder of OM2M project: open-source implementation of oneM2M standard. (www.om2m.org)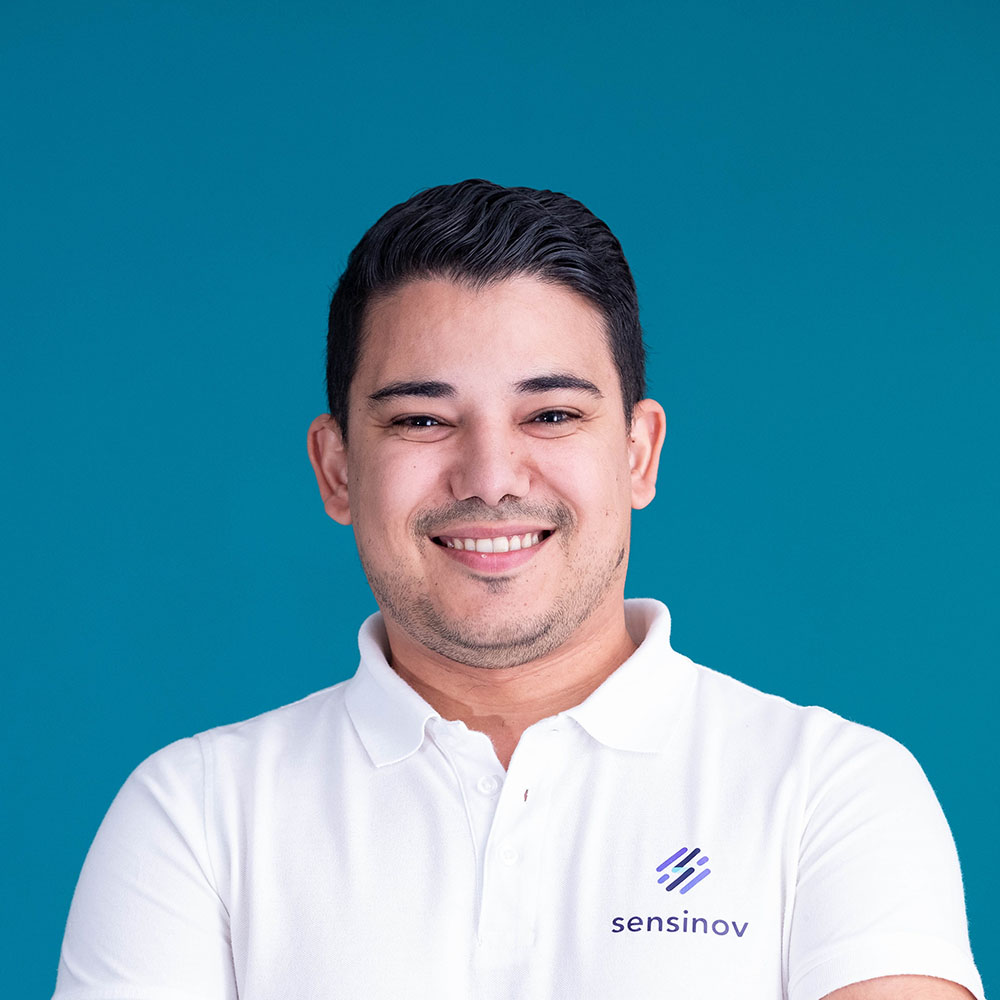 BEN ALAYA, Mahdi - CEO
He holds a PhD in IoT and AI and a Master's degree in Big Data. Vice-President of the test group at oneM2M and interoperability expert for ETSI, he has authored more than 30 publications in international journals and conferences and has +50 contributions to IoT standards.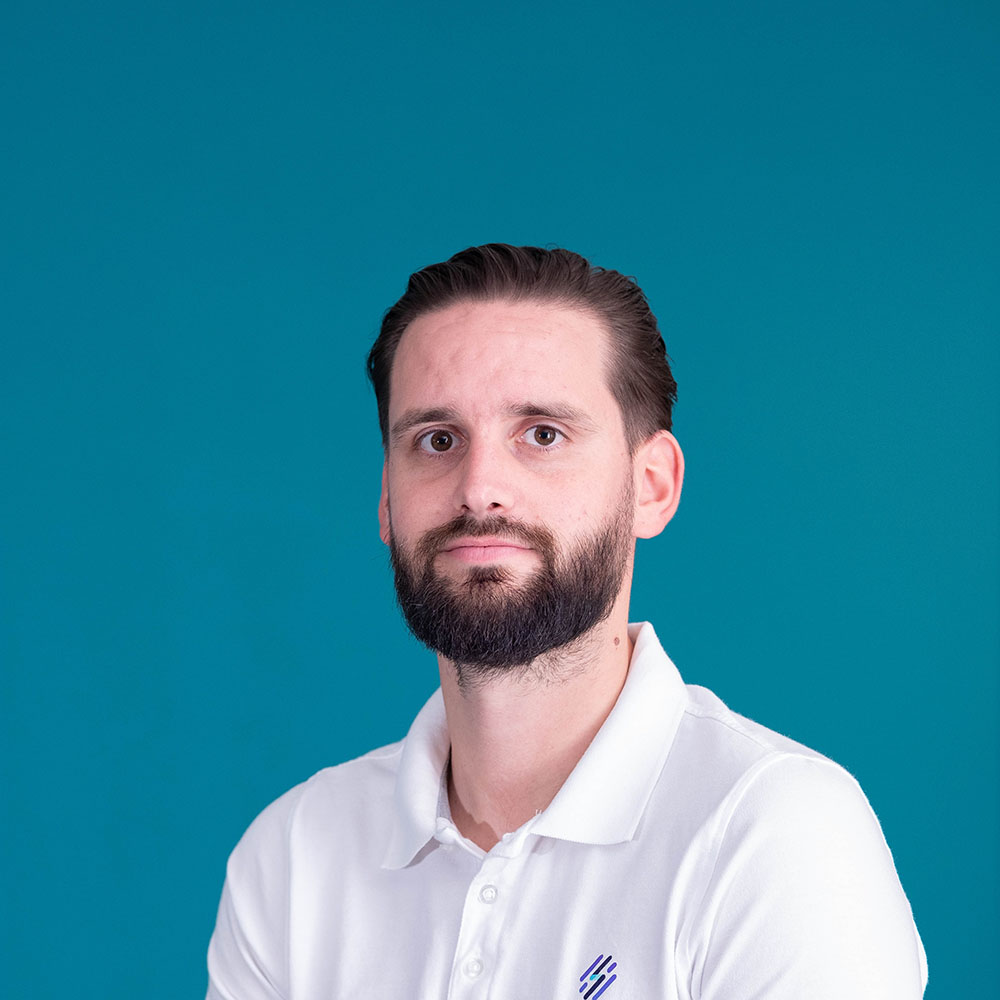 PONTON, Alexandre - Sales & Marketing Director
+7 years of experience spent ensuring the commercial development for a SaaS Finance solution and a transition to a Consulting Company. Since 2020, he supports Sensinov in its exponential growth.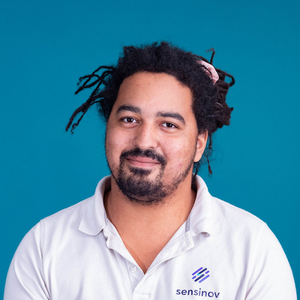 ELEGBEDE, Martial - Lead Architect
+6 years of experience working as a Full Stack Engineer, developing apps in python, rust, and javascript. He has also worked as a system administrator / DevOps, server setup, and worked with AWS's multiple services and Heroku.