FLAME - Federated learning assisting media entities
Press agencies are the first to collect news, spread it to media outlets and thus make news scalable. But in the last decade this service has gradually come under pressure. In the digital age it is extremely important to know how your content performs in order to optimise it, but press agencies have no owned platform and thus no access to readers' data. 
With the FLAME solution, federated learning enables one to train an algorithm or model across multiple media stakeholders' data, without actually exchanging the data. Smartocto will create a powerful impact model of content and a simple interface, and will send it to multiple media outlets that can easily train the model based on their content and performance data. A segment of the model – on press agency content – can be used to inform and notify agency organisations like PAmedia.  At the same time, the exchange of data from one partner to another is not necessary, only trained models (increments) are exchanged.





*Expose phase is open to all Experiment phase teams
Nijmegen, Netherlands & Novi Sad, Serbia
Scaling in products or markets
Collaboration opportunity:
Smartocto is a data analytics service provider, founded in 2015. The company specialises in development of content analytics solutions for newsrooms with focus on actionability, delivering actionable insights, tips, data & business driven notifications. In 2018, smartocto was considered the leading editorial analytics system of Benelux. In 2020, company smartocto was powered by the Serbian company Content Insights, now offering real-time analytics, historical data analytics, actionable tips and A/B testing in one product. Company has offices and operations in the Netherlands and in Serbia, employing 30+ employees and serving 200+ newsrooms.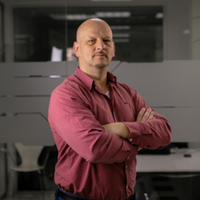 Erik van Heeswijk - founder & CEO
He has a long standing background in digital journalism. In 1997 he was one of the first professional web editors of the Netherlands, and has a 20-year track record in management, research and teaching (among others at Leiden University), training and consultancy to professional media organisations and marketing teams.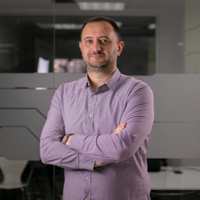 Ilija Susa - co-founder & Chief Data Officer
 He has 19 years of experience in the field of data engineering and data science in banking and media industry. In 2014, Ilija co-founded Content Insights, a tech startup in the field of data intelligence for the publishing industry. In 2020. With the merger of Content Insights and SmartOcto. Ilija co-founded smartocto where he is responsible for data-related departments: Data Engineering team, Labs (Data Science) team and System Engineering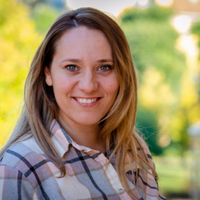 Aleksandra Radivojevic - Senior Operations Manager
Aleksandra covers the fields of project and people management. She graduated from the Faculty of Economics, at the University of Nis in Serbia. She started her career working for satirical digital-native outlet Njuz.net where she was responsible for marketing and advertising, product management and project management. Aleksandra is certified PRINCE2 Project Manager and currently she is leading multiple different projects which involve more than 60 small and local news outlets.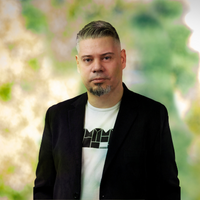 Goran S. Milovanović - Cognitive and Data Scientist.
He studied Psychology, Mathematics, and Philosophy, and holds a Phd in Psychology (2013) in the area Computational Cognitive Psychology.  At smartocto, Goran is working as a Senior Data Scientist, leading innovative projects and building machine learning platforms.