Explore, Experiment, Evolve
REDUCING WASTE IN FRESH PRODUCE OPERATIONS
The FreshForecast solution is a big data platform to provide price dependent sales forecasts for fresh produce along the supply chain on regional and individual store levels. The platform is built on top of an existing, high-availability Spark cluster, designed to work with massive amounts of data, compatible with GS1 / EPCIS standards and will be connected to MIGROS data infrastructure. FreshForecast combines the internal data, provided by Migros, with external data from weather history and forecast, points of interest (competitors in the vicinity of stores) and seasonality.
FreshForecast provides:
Trained prediction models powered by a deep learning algorithm
A Big Data platform for continuous operation, curation and ML data pipelines and keeping the models accurate and returning suitable results to MIGROS as well as
User Interfaces tailored to the needs of large-scale corporate operations, buying, but also for local store managers in order to enable decisions that sustainably reduce food waste in daily operation.





*Expose phase is open to all Experiment phase teams
Food quality and Safety Monitoring
Collaboration opportunity:
tsenso GmbH is a German deep-tech start-up specializing in digitization of food quality and safety. The company specializes on next-level freshness, shelf-life analytics, and a holistic approach to safety risk assessment for the food industry & consumers, thanks to the expertise of the team in software development, big data analytics, systems biology, mathematical modelling, and computer simulations. tsenso revolutionizes current Hazard Analysis and Critical Control Points food safety procedures by a unique automated food data analytics solution - FreshIndex – able to provide deep insight related to food quality, freshness, and safety "from farm to fork". FreshIndex is a B2B subscription based cloud application to collect and process data along the food supply chain. It provides a new level of food analytics by introducing the Digital Twin approach and dynamic risk quantification to the food sector, which provides detailed, gapless, and real-time information about relevant product features, such as colour, fat, and sugar level, but also about expected concentration of relevant microbes (e.g., listeria). This quantitative data leads to precise and intuitive information about shelf-life and food quality. The information provided by Freshindex allows its customers of optimize their planning processes. FreshIndex has proved to speed up quality processes at goods receiving by 200% and reduce food loss along the supply chain by 30%.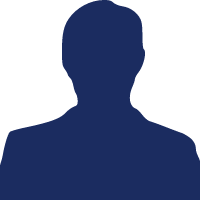 Dubravka Fleck
Scientific Project Manager.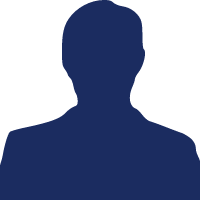 Julia Seemüller
Management Consultant, 8 years of experience in the Consumer Market (Lidl, Dr. Hauschka, Ecover).