HEATING DEMAND PREDICTION USING SENSORY AND EVENT DATA
We are developing an intelligent management software that combines data from generators, networks and consumers with artificial intelligence. In this way, our software learns when and how much heat is generated and consumed and optimizes the overall operation of district heating networks.
This saves fuel, costs, CO₂ emissions and leads to safer operation. In addition, renewable energies can be integrated even better with our solution. We rely on forecasting methods for this. All in all, we set the foundation for achieving climate targets and independence from fossil fuels in the heating sector.
Usage of Standards for data interoperability:
HTTPS
MQTT
LoRaWAN / NB-IoT
Rest API
SQL





*Expose phase is open to all Experiment phase teams
Collaboration opportunity:
Our vision is to enable a heat supply without fossil energies. To achieve this, we founded Zentur.io GmbH in Landshut, Germany, in 2021. We specialize in data engineering and can thus very easily build on utilities' IT systems. What is also special about our solution is that we start with the consumers. In this way, we create greater transparency not only for customers but also for heating network operators, thus saving fuel, costs and CO₂ emissions along the entire value chain of a heating network.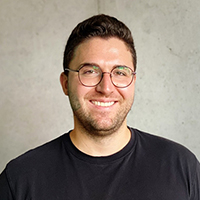 Michael Detke - CEO
CEO of Zentur.io. An industrial engineer in the field of energy management and technology and a Master of Business Management and Entrepreneurship in Renewable Energy.