Meet REACH EXPERIMENT stage startup ITER IDEA
ITER IDEA is a startup from Reggio Emilia, Italy. Within REACH Incubator, the team tackles PLAY&GO's challenge "Social and Induced Perception of The Tourist Territorial Resources of a Destination".
Hi ITER IDEA! Can you present your team and company to us?
Hello everyone, ITER IDEA is an innovative startup that focuses on designing and deploying cloud-native applications and serverless solutions. We aim to sparkle innovation in the many companies that dream big, regardless of their size, nature or location.
We love building scalable, sustainable, cost-effective apps designed for communities, improving how citizens explore and live their opportunities anywhere. To fulfil our vision, We:
Work side-by-side with companies and organizations;
Have reached 30k+ students in Europe;
Won the EU Datathon 21 for the "An economy that works for people" category.
I am Guido and together with Matteo, we are the co-founders of ITER IDEA.
We are certified as AWS Cloud Engineers with experience in different European universities in Italy, Germany and Sweden. We have worked as developer partners for one of the major software houses in Italy; working to enable digital transformation by migrating on-premises workload to the cloud. Sara is a journalist and brand Ambassador for WomenX Impact with previous experiences in the fashion trade and big events markets. Recently, two talented Master's Degree in Computer Engineers joined us, they are Fabio and Ricardo, the latter from Portugal.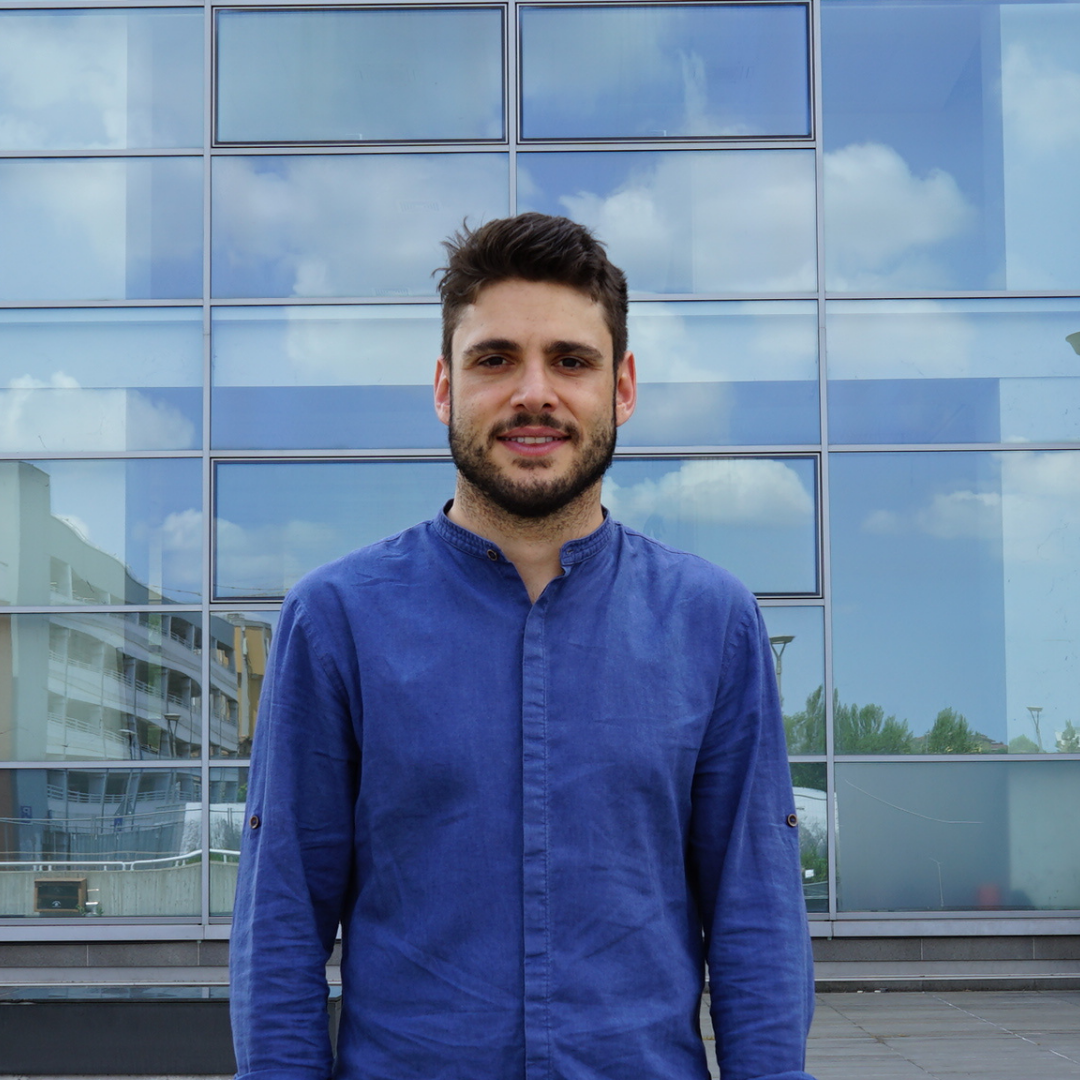 Guido Mazza
Co-Founder ITER IDEA
How did you learn about REACH Incubator and what made you apply?
We collaborate with the University of Modena and Reggio Emilia, The Data research centre, and with Confindustria Emilia Romagna, one of the Data Innovation Hubs for REACH.
Together with these two organizations, we came across the opportunity of REACH Incubator. We have matured experience working with open data and count on essential cooperation with a micro-mobility company, one of the leaders in Europe, and several municipalities in Italy. We positively evaluated the idea of connecting data and knowledge to an existing need expressed by a partner of the REACH Consortium, and so far, we were not disappointed.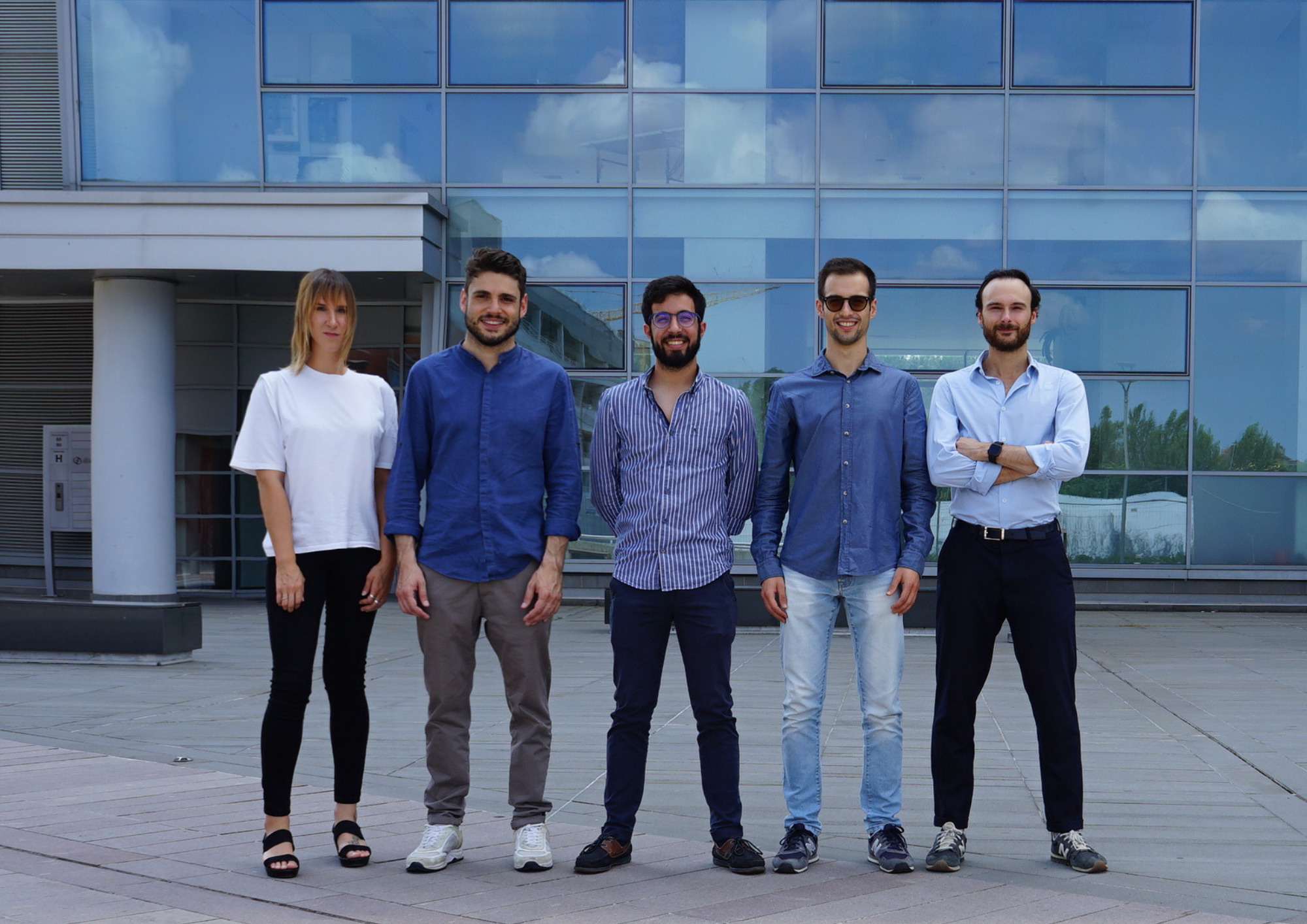 Guido, Matteo, Sara, Fabio and Ricardo from ITER IDEA
Scaling a solution is always the most challenging part. However, we strongly believe POInt&Go have the chance to make an impact starting by solving the Play&Go Experience's challenge.
We questioned a significant partner from a different but related industry, such as the shared micro-mobility in Europe.
As a result, we could analyze common objectives and similar patterns. Plus the company itself showed interest in participating in the REACH Consortium as a Data Provider, opening a further reach and cities base.
We further showcased to some Italian City Halls, asking to participate in the designing and experimentation phase, such as in the city of Modena. The goal is to include new data providers according to the specific objectives of the cities and scale up via the partners' cities' reach.
Finally, the interest in the topics we address, such as cities' mobility, sustainability and cultural destinations, is nowadays encouraged by the European objectives and the 2030 Agenda for sustainable development.
Please present your solution and elaborate on how it differentiates from the competition.
POInt&Go creates a digital touchpoint between public administrations and service providers operating in their cities in various strategic areas: culture and tourist destinations, mobility and the organization of urban spaces. The service supports the objectives of involving tourists and citizens, profiling and monitoring the movement flows of tourist destinations and during crowded events. The solution responds to the challenge of measuring the social and induced perception of the territorial tourism resources of a destination, obtaining data from augmented reality experiences designed to involve tourists and visitors in discovering attractions inclusively. Investigations have shown that the introduction of elements of gamification and augmented reality involves tourists more, favours the discovery of new destinations in the city and qualifies areas of interest for tourism and cultural purposes.
POInt&Go will offer interactive dashboards driven by AI capabilities and location technologies and will show: the number of accesses to AR experiences, the percentage of positive, negative or neutral iterations, and an average of the points of interest's ratings, a geo-located map of initiatives in other smart communities and areas.
POInt&Go will enrich indicators with social platforms data such as Foursquare.com and Google Trends relative to the exact points of interest. With this double level of detail, POInt&Go will be able to better support administrations in finding integrated data and offer them the ability to customize their views, carefully selecting the data each department wishes to monitor.
The main competitors are the service providers who can generate reports on their platforms. As a differentiation, with POInt&Go, we propose a collaborative and mutually beneficial approach, a single and common platform to interact with municipalities, other companies and users themselves, creating subsequent advantages:
A better profiling of the users following how they interact with other services offered in the city;
Make partners known in new cities (and in tenders) based on other companies' networks;
Certify partners' level of service with trusted and advanced technologies;
 Discover new ways to interact with their own users.
Do you foresee any obstacles in successfully developing and commercializing your solution?
We are more than confident about the technical results and the development phase. We are passionate about innovative cloud technologies and sustainable yet scalable architectures operating with large amounts of data.
We are excited to integrate the REACH Toolbox capabilities into our common resources stack. 
For the commercialization plan, we are working hard to integrate the partners' needs and desires as strategic insights into our vision without losing the original design and socially impactful value proposition. We think this is a crucial and challenging balance to grow our proposal, reaching more cities and service providers.