Plant energy monitoring and efficient management
REACH-2021-READYMADE-IDEA75_1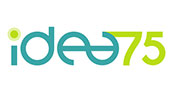 Idea75 provides innovative solutions for process optimization and energy efficiency of industrial plants following the new guidelines of Industry 4.0 and ISO50001. The company has gained skills and experience in design and implementation of system automation, monitoring and supervision of production lines and automatic control systems. Idea75 has installed a smart supervisor for the energy efficiency of the flour mills for the largest European producers of semolina flour. The smart supervisor was installed in 6 production plants monitoring over 3000 devices.
Summary of the challenge

:
The goal of the challenge is to create an intuitive and easy-to setup tool for plant energy monitoring and efficient management to facilitate digital transition in the manufacturing sector.
Industrial companies approaching digital transformation have to go through a complex journey which requires specific knowledge and great investment. In some cases the more structured companies already have available data but in a fragmented way and without real possibilities of connecting the underlying information to the production operations. The capabilities to analyze and correlate data are scarce and require long and costly manual activities. In the case of small and medium enterprises, on the other hand, the digitalization of the systems takes a step back to the collection of data implying systems to be retrofitted or upgraded. It therefore very frequent to proceed by relying on the experience of operators with considerable problems in managing high production rates and satisfying market demand. The investment required in both cases is substantial and the expected benefit does not fill the commitment for the necessary resources. Furthermore, it is hard to conduct any analysis aimed at energy efficiency or operations optimization not being able to exploit modern digital tools. Without big data and advanced AI technologies these companies may run into market failures, quality reduction and high environmental impacts.
Technical solutions providers are developing and offering in the last years new IT tools which aim to facilitate the digital transformation processes and to obtain valuable results. But this field of research and the related market sector are far from being settled offering great opportunities for new players and solutions to emerge.
This challenge is about plant monitoring system with CPS and IoT technologies and aims to create an easy-to setup tool for plant energy monitoring and efficient management in term of: energy data visualization within a plant spatial geometry of each monitored asset, digital twin ready solutions to be powered with different data sources and to be upgrade with future control features, advanced data analytics for decision support, innovative and integrated management interface for production, maintenance and general operations. The collection of plant production and energy data give chance to have a complete monitoring of industrial operations as well as to exploit advanced analytical and AI-powered tools to conduct efficiency and optimization analysis which may lead to profitable business decisions. The characteristics and availability of current processing technologies make them suitable to solve the digital transition challenge of various size enterprises: data can be easily collected and visualized with synthesis methodologies and digital twins solutions, big data analysis give chance to aggregate and correlate data and to extract business critical information, AI algorithms can detect anomalies, predict future values and estimate complex KPIs.
The ultimate scope is not only to promote awareness of energy consumption but to unveil the benefit of digital transition with integrated, convergent and easy-to setup and to use solutions also for non-technical users and making them accessible to a vast audience of companies.
The expected results are:
To create an innovative plant monitoring and management tool with a specific focus on energy efficiency based on real-time analytics, logical plant asset digital model and smart management support system;
To reduce operational management time and facilitate digital transition of manufacturing sector with a flexible, customizable and easy-to setup system;
To raise energy consumption awareness and to foster its reduction through real time monitoring and smart maintenance/planning support tools.