PENGUIN is AMIGO's AI-powered renewable energy forecasting service that aims to provide fine-scale forecasts of meteorological variables that affect solar, wind, and hydropower sectors. The accuracy of meteorological models in providing short-term forecasts for renewable energy sources is limited, which results in significant risks to grid stability and penalty fees for plant operators. PENGUIN will use AI-enhanced estimates of key meteorological variables, such as cloud coverage, wind speed and direction, and runoff, through a suite of state-of-the-art AI techniques.
PENGUIN builds upon existing technology developed by AMIGO for hydropower and wind energy monitoring and forecasting and integrates it with a novel tool for short-term forecasting of solar energy generation. The solution is developed through co-design processes based on three study areas, and its flexibility will be validated at different locations. The exploitation of the services of PENGUIN will enable the stakeholders of the renewable energy value chain to increase the resilience, strengthen mitigation and prevention, and establish a sound preparedness strategy to RES fluctuations to ultimately make renewable energy production more efficient.
Usage of Standards for data interoperability:
For general IT standards, we conform to the Representational State Transfer(RESTful) architecture for our API implementation, using the GeoJSON format for data interchange. We also employ the Open Geospatial Consortium (OGC) and Network Common Data Form (NetCDF) standards for handling geospatial data. 






*Expose phase is open to all Experiment phase teams
https://amigoclimate.com/
Pre-MVP and MVP, Live funding and product-market fit, Scaling in products or markets
Collaboration opportunity:
Marketing, Distribution, Service / Support, Product testing and revision, Investment
AMIGO is the first Italian SME working on climate services. Founded in 2013 by two climate scientists with a wide experience in management and entrepreneurship, AMIGO is a passionate team of experts specialised in the development of innovative IT-based climate services in different sectors, i.e. energy, food and agriculture, water management, re/insurance, and infrastructure. Our solutions synergise the best available climate data from satellite observations, modelling products, and in-situ measurements through state-of-art techniques of machine learning, statistical analysis, and numerical modelling. Co-design is the pillar of our innovation, to ensure that our solutions are tailored to the end user's needs and are an added-value in the decision-making process.
The company works on a number of topics including: 
– Development and improvement of skilful climate forecasts;
– Co-design of tools for managing climate risk for a range of sectors, e.g. renewable energy generation;
– Early-warning systems to foster the resilience of the energy sector to climate extremes;
We collaborate with research institutions and universities in Europe, Africa, North America, South America, and Australia, and with international organisations such as the World Meteorological Organisation. AMIGO has also been the contractor or key partner of a variety of projects funded by the EU, intergovernmental organisations, and regional administrations.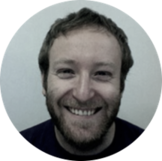 Dr Marcello Petitta - Co-founder
Co-founder of AMIGO and 25-year experienced climate expert specialised in remote sensing and AI  techniques for climate analyses for the energy sector.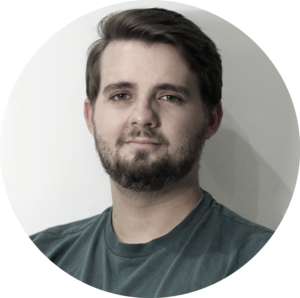 Marco Venturini - Tech Lead and Big Data Engineer
Tech Lead and Big Data Engineer at AMIGO with expertise in software engineering, full stack development, and cloud computing.