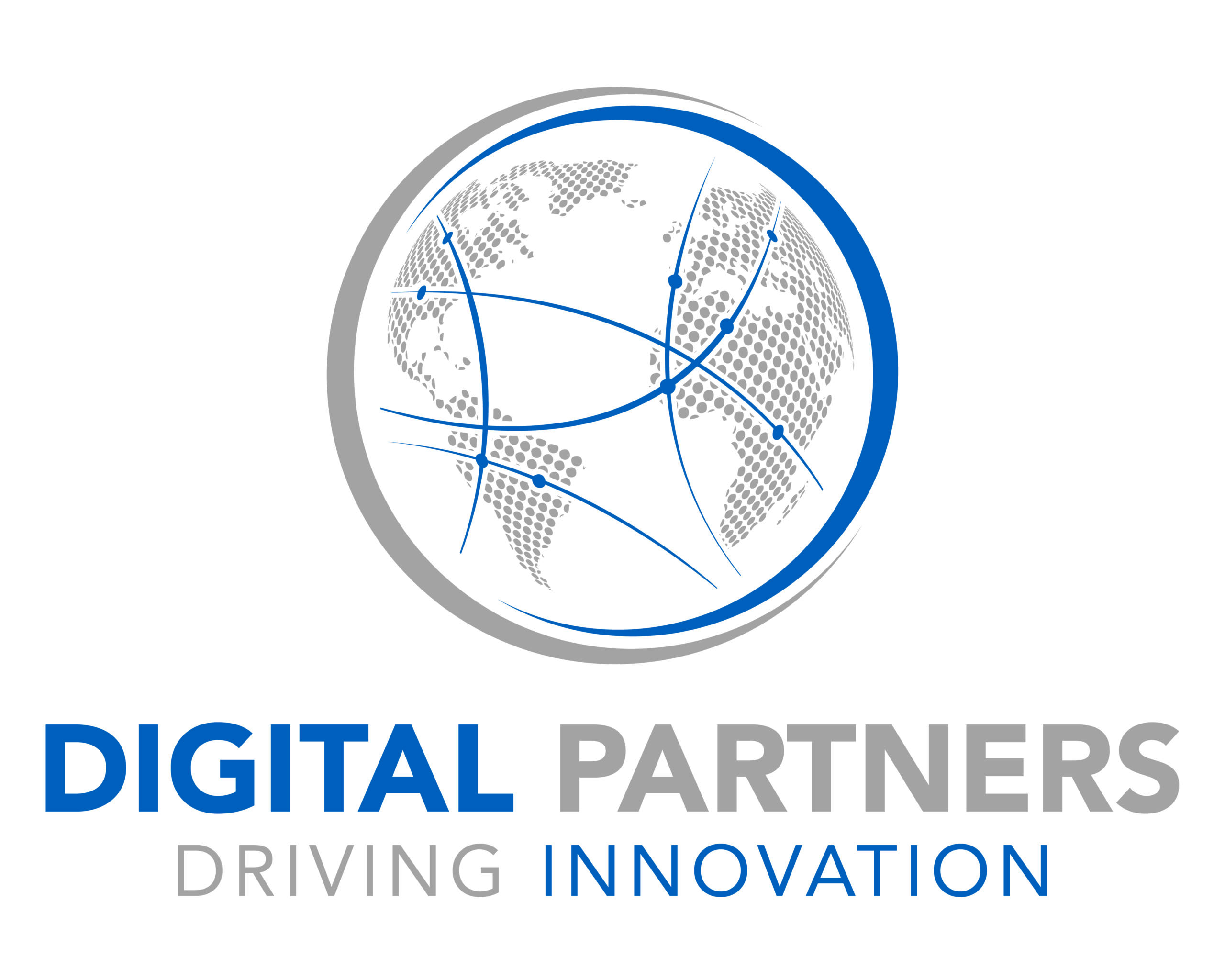 Digital Health Monitoring of Web and Social Media exposure of Elderly people to digital marketing Disinformation ( products advertisements and Fake news)
Addressing Misinformation, Disinformation and Propaganda is one of the biggest challenges of our societies, and a priority for public authorities such as the United Nations (UN), the World Health Organisation and the European Union, the European Parliament and its Members States on the impact of disinformation on democratic processes and human rights in the world. Other initiatives like the European Digital Media Observatory which has developed Policies to tackle disinformation in the member states and promoting European communities to fight against Disinformation and the New European Media vision 2030.
The platform SAFERNEWS intends to develop the first EU-based Global monitoring platform safernews.eu using Big Data, AI/ ML covering misinformation, disinformation promotion of harmful products& behaviour and propaganda. This B2B2C platform will be used by public authorities, Health organisations, media and researchers. Our Focus area for REACH is: Digital Marketing Misinformation on Health topics covering a Disinformation on social media and Web of Elderly topics. The objective is to compile, analyse and monitor the digital communication proliferation, source and conduct regarding active and health ageing topics that can be detrimental to senior quality of life such as: a- Fake news i.e., ingestion of large quantities of garlic will prevent contracting covid-19, so no other preventative measure is required b-Misguided information i.e., strenuous exercise once a week, replaces a daily active lifestyle and healthy eating c- Promotional messages i.e., bladder-control medications recommended by influencers, that can mask an illness that requires medical attention.
We have signed two Letter of collaboration with Large Elderly centres one in Slovenia and the other in Italy.
Our Ambition is to develop the first EU-based Global Digital Marketing monitoring platform covering misinformation for elderly promotion of harmful products & behaviour. Our second ambition is to be able to monitor Sport Brands and discussion during sport events.
Usage of Standards for data interoperability:

The project will comprise the collection and processing of data obtained from social media and Web and data generated throughout the platform. Based on the methods and purpose of data collection we identified several types of data to manage structure and Unstructured data like text, images, videos Data; Simulation data; Derived data; Metadata; and Calibration documents. Since human subjects are involved, an informed consent for public data sharing under in full respect of GDPR. Our data will respect data 'FAIR' principles, that is Findable, Accessible, Interoperable and Re-usable.
As an active member of the Big Data Value Association (BDVA) we follow the required standards for interoperability from the Data collection, Data preparation, Data Validation, the processing of personal data will be governed, inter alia, by the provisions on privacy and ethical principles and the application of the principle of fairness in the processing of data. The software platform will be developed and oriented according to the principles of AI Data Driven Value Chain in Decision-Making. All the layers will be used to feed the machine learning models while allowing to bring evolutions according to the types of data exploited ranging from data generation and acquisition, through to data processing and analysis, then to curation, usage, service creation and provisioning. Each link in the entire value chain will be strong so that vibrant visualisation and analytics will be provided.





*Expose phase is open to all Experiment phase teams
Malaga, Spain | Lausanne, Switzerland
Digital Marketing and Retail | Health | Healthcare & Insurance | Media | Sport & Luxury
Pre-MVP and MVP, Live funding and product-market fit, Scaling in products or markets
Collaboration opportunity:
Legal / Regulatory, Product development, Marketing, Service / Support, Product testing and revision, Investment
Digital Data Spain (Spain/ Switzerland) is a leading expertise in Data Driven Artificial Intelligence Platforms and Strategic analysis for international organisations, Health organisations, Sport and Public Services verticals. We unlock the power of data by ingesting massive datasets to answer complex questions and predict future trends by transforming the data in information and information to knowledge.
Member of BDVA – European Union Big Data Value Association, member of the European DIGITAL SME Alliance Focus Group on Artificial Intelligence (AI) & ICT Sustainability, the International Telecommunication Union and World Health Organisation (ITU/WHO) Focus Group on Artificial Intelligence (FG-AI4H) and Member of the NEM- New European Media initiative.
Involvement in Standardisation Bodies:
Member of the Big Data Value Association's Task Force on Standardization. BDVA has an official liaison with ISO IEC JTC1 WG9 Big Data Standards group now merging into the newly established JTC 1/SC 42, Artificial Intelligence, which are tasked with developing the Big Data Reference Architecture for ISO. This is a mutually beneficial collaboration where we share information to help shape the future of Big Data Standardization.
Member of The European Union Digital SME  Focus Group on AI and Working Group Standards 
Member of the World Health Organisation and International Telecommunication Union (WHO/ITU) Focus Group on "Artificial Intelligence for Health". The goals of this focus group is also compromising in its goals to :
To identify standardization opportunities for a benchmarking framework that will enable broad use of AI for health.
To create a technical framework and standardization approach of AI for health algorithm assessment and validation.
See goals of the: FGAI4H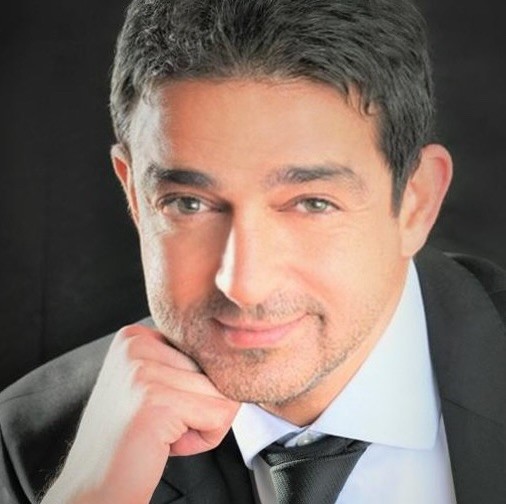 Anys Boukli - Engagement Manager & CEO
Anys combines 20 years of International Leadership experience as a CEO and COO of International companies. Anys has a very strong experience managing strategic engagement for the UN, Health organisations, European Commission, Postal Organizations, Transport, Telecommunications and Governments for the last 20 Years. He is currently leading with Digital Data Spain similar engagements in Digital Media and Technology Innovation. Anys holds a State Engineering degree in computer science with very good grade, several Management and Leadership degrees from the International Institute for Management Development (IMD) and the Malik Institute in St-Galles.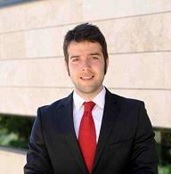 Carlos Carrasco-Farré - Scientific advisor
Assitant Professor in the Information, Operations and Management Sciences Department at Toulouse Business School. Previously, I spent 5 years doing research at ESADE Business School and 7 years as a researcher at IESE Business School. Carlos is specialized in Artificial Intelligence, Machine Learning, Misinformation, social media, and Human-Machine Interactions. He earned an M.Res. in Management Sciences from ESADE Business School, an M.Sc. in Public and Social Policy from Pompeu Fabra University and the Johns Hopkins University and a B.A. in Political Science from Pompeu Fabra University.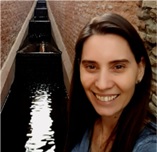 Daniela Negreda – Digital Marketing Project Manager
Daniela is an internationally experienced Senior Marketing Leader. She was the PM of the WHO Misinformation project. She has the know-how in both the corporate and the sport industry from working in Kimberly-Clark Corporation for 13 years and the International Olympic Committee (IOC) for 7 years.  She excels in strategic marketing, business planning, brand building. She has proven strengths in leading teams, insights, and problem solving. Daniela is an MBA graduate, and she brings her strategic thinking and communication skills to the team.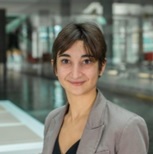 Maëli Astruc - Data Specialist
Maëli is a Business Analysis & Technical Coordinator, she is a specialized expert in digital marketing tools using social media. She combines functional and technical knowledge. Objective: analyse online trends and strategies by using a social listening tool. Maëli has an excellent experience with the United Nations Agencies as she previously worked with WIPO- The World Intellectual Property Organization in Geneva and has also been engaged on the Global WHO Social Media Monitoring. Maeli is in charge of data collection and classification, contributing to the tool structure and parametrization, identify constituent and data curation. She contributes to the data analysis in coordination with the digital marketing team, by creating customized reports and identify findings.