Creating a disruptive financial data ecosystem based on ESEF and other open datasets
The Divizend Actor will be the foundation for a revolutionary new financial data ecosystem. Through the innovative analyses published on the Actor Marketplace, access to high quality financial markets data will be offered, especially based on companies' financial reports. These analyses will help private investors make better and more informed investment decisions.
Due to the marketplace model, highly sophisticated applications can be published by anyone without additional development cost for Divizend. Possible ideas include:
presenting and comparing core financial metrics in graphical form
personalized stock market data/performance calculation based on user preferences
tools to filter stocks based on market capitalization, industry segments, currency, etc.
dividend income cash flow analysis
AI-based solutions (recommendation engines, portfolio performance forecasting, etc.)
Usage of Standards for data interoperability:
specific to the financial and regulatory sector: parsing ESEF-compliant annual reports from EU-based companies (uses XHTML/iXBRL), Open Banking APIs (incl. PSD2, OpenWealth, FinTS), digital signatures
general IT standards: NoSQL databases Neo4j and MongoDB, OAuth2, Node.js and React, Kubernetes and Docker, git/GitLab





*Expose phase is open to all Experiment phase teams
Live funding and product-market fit
Collaboration opportunity:
Divizend is a leading WealthTax FinTech from Germany, whose aim is becoming the world's leading digital service for dividends and equity securities. By offering comprehensive digital tools and services in this area, Divizend's central claim emerges, which targets the $1.4 trillion dividend market: Find, Act, Maximize. The company was founded in 2020, participated successfully in the European Data Incubator batch of 2020/21 and won the prestigious EY Start-up Academy award. Previously, Divizend developed its basic architecture, including the Securities Aggregation API (SecAPI), a common API layer for accessing securities accounts and the Neo4j-based Securities Database (SecDB). On top of that, it developed the Screener, the first interactive dividend calendar, and the Maximizer, the first fully digital platform for reclaiming foreign withholding taxes on dividends. The next logical step for Divizend is to develop services for a broader scope in financial markets data. Together with Divizend's mission of democratizing financial markets, the idea for the Actor emerged.
Involvement in Standardisation Bodies:
Swiss OpenWealth Association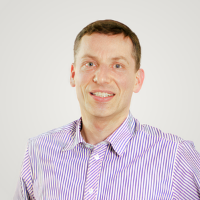 Thomas Rappold
CEO with 20 years FinTech experience (Allianz, Credit Suisse), co-founder Numbrs, WealthTech, PSD2, bestselling author, frequently in TV/newspapers.