River 4U: short term water level DSS for Water Utilities
River4U  is a decision support system (DSS) for the management of whitewater discharge from sewage. Water Utilities will benefit from River4U as they will automatize the opening/closure of sewage gates according to weather forecast, save costs of manual inspection and decrease the risk of flooding due to backflow within the network.
The product will use different types of data (meteorological, hydrological and plant data) ingested with a constant flow through APIs. Artificial intelligence algorithms will be trained to reconstruct forecasted levels in each gate position. The decision support system will allow the managers to identify the criticalities in the given sections and optimise the alert procedures during extreme events.
Usage of Standards for data interoperability:
Rest API, docker





*Expose phase is open to all Experiment phase teams
Pergine Valsugana, Trento, Italy
Hydro-meteorological services

Live funding and product-market fit
Collaboration opportunity:
MobyGIS S.r.l. operates in the hydro-meteorological sector, specialising in the monitoring and forecasting of water resources. Through the brand Waterjade®, MobyGIS offers to public and private companies solutions for water monitoring and water supply optimization.
The experience gained working with Hydropower companies, Water Utilities and Public Authorities, both in Italy and abroad, gives the company a well-rounded vision on water supply issues and a pragmatic approach to suggest the best solution.
The team, made up of professional figures with expertise in hydrology, meteorology and hydraulics, boasts visibility in Europe through awards in the context of  Big Data, Satellite Data and Climate Change.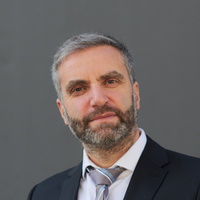 Matteo Dall'Amico - CEO & Founder
 +15 years experience as Entrepreneur in the hydro-meteorological sector, he complements technical skills and marketing vision. He is taking care of business development and general management.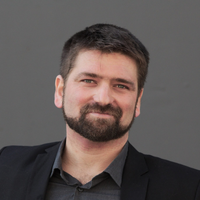 Stefano Tasin - CTO
He specialises in the production of snow maps and database management. He is responsible for the IT, development of algorithms and data flow.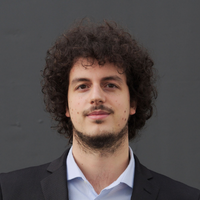 Nicolò Franceschetti - Specialist technician
He works on data modelling, satellite implementation, flow forecasts and hydrological studies. He uses machine learning algorithms.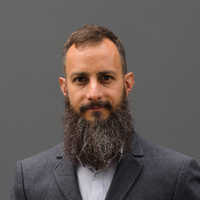 Federico Di Paolo - Specialist technician, PhD
he is expert in radar remote sensing of soils. He works on satellite data to estimate river discharge and reservoir water level.
Giulia Rossi - Environmental engineer
Giulia has experience in machine learning and physical modelling. She takes care of the modelling infrastructure and the forecast services.