Dynamic Pricing and Resource Management for Accommodation and Food-beverage Serving Businesses
The travel industry is composed of a set of different stakeholders directly affected by tourist arrival flows. Many accommodation and food-beverage companies have developed strategies to increase their income by trying to predict these flows at a daily rate, or even for circumscribed periods, like summer. These strategies fall into the discipline of Revenue Management. However, nowadays static accommodation pricing is no longer ensuring a viable growth. In order to maximize their income, hoteliers and food-beverage managers need to know how to sell the right product to the right customer, at the right time.
ROSIE aims to build an AI-based Revenue Optimizing System which will leverage Big Data and Machine Learning technologies to build forecasting models taking into account the entire demand/supply spectrum. The solution will provide meaningful insights to the personnel of travel SMEs regarding the optimal prices throughout the year, without the need for advanced statistical training. The system will study dynamic pricing as price discrimination for different customer segments, thus maximizing occupancy rate, as well as other hotel Revenue Management KPIs. ROSIE aspires to transform raw data into business value propositions with a clear focus on efficiency, sustainability and experience enrichment.





*Expose phase is open to all Experiment phase teams
Live funding and product-market fit
Collaboration opportunity:
Travel2Fit is a proposal and quoting platform that was developed to address the needs of modern travel pros (i.e. hoteliers, property and villa managers, and travel agents). Travel pros are able to instantly build, manage, share and track beautiful online proposals and quotes providing different options for their offered services. The proposals and quotes are built within minutes and are actually interactive site urls, which inspire the travelers and contain all the essential information of the trip in one place. In parallel, rich destination content is automatically incorporated. 
This way, Travel2Fit can be leveraged both as a sales and as a promotional marketing tool. Travel2Fit envisions to automate the process of creating tailor-made travel proposals and quotes within a single management system, enabling travel pros to become more competitive in terms of both the level of services and the overall provided experience to the prospective traveller.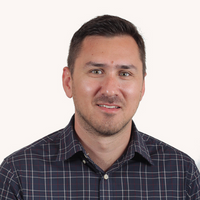 Savvas Rogotis, Co-founder & Business Development Manager
10+ years of experience in ICT research and innovation for multiple verticals (Agri, Travel, Security, Health, and e-Gov).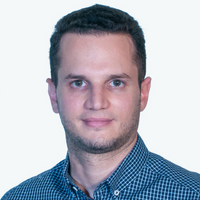 Konstantinos Karalas, Co-founder & Product Development Manager:
8+ years of experience in data science for applications in enterprise software and Earth observation.