Interview: Meet Play&Go datasets and challenges!
In the next generation data incubator, data is obviously a vital part of the ecosystem. This is where REACH Data Providers come into play, not only by providing access to their own datasets, but also by identifying challenges in the markets in which they operate.
The tourism industry is one of the markets in which REACH identified challenges that startups and SMEs can choose to tackle. And to do that, they have the chance to access datasets such as the ones provided by Play&Go.
We've talked to Jordi Diaz, from Play&Go, who explained more about their company, their challenges, their datasets and their expectations.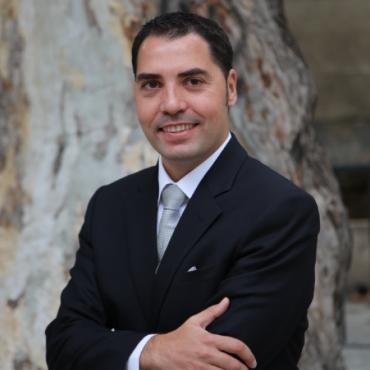 Can you please introduce yourself and your company?
Jordi Diaz (JD): My name is Jordi Diaz, a telecommunications engineer with an MBA from IE Business School and with nearly 20 years of experience both in business and innovation consulting and in the management of technology-based startups.
Play&go experience is a scaleup focused on the design, programming, exploitation and analysis of project results to improve the user experience through gamification, geolocation and augmented reality and the improvement of the results of organizations through smart data.
Gamification enables users to be motivated to carry out certain actions, geolocation encourages displacements, collects data to turn it into intelligence that answers business questions and augmented reality connects the physical and digital world.
What motivated you to join REACH Incubator?
JD: Two years ago, we considered the diversification of the Play&go business model as a medium-term strategic element, incorporating a new line of business that would turn around the management of the data that we were able to generate from our gamified experiences.
Since then, we have been working on it and looking for opportunities in this line. The REACH project fits perfectly with this strategic approach, to make sense of all the data that we have been collecting for years so that it adds value to society and territories.
Is this the first time your organization is utilizing the open innovation concept?
JD: It is not the first time, since we have a startup mentality, we are convinced that the true value lies in sharing our knowledge and innovations and integrating them with others, generating synergies that increase the quality of what we do and creating new high value-added innovative products or services.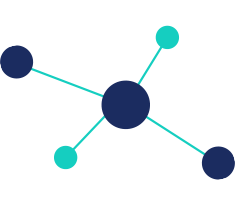 What was like your previous experience and what are you hoping to achieve this time? How can a company like yours benefit from sharing your data?
JD: Our main expectation with this project is that, based on our datasets, together with others, we may be able to respond to the challenges proposed that improve the sustainability of tourist destinations and open new business lines for our company.
Our concern is that we will not find organizations that take full advantage of the data offered and therefore do not respond to the challenges proposed.
Previously we have worked on open innovation in other areas not comparable to this one, this time we believe that all the elements are in place to generate open innovation that generates the maximum value to our organization and the ecosystem.
There are multiple benefits of sharing our data: we give usefulness to information that is in our organization and that we are not currently exploiting, through its use and integration with other data we can convert it into intelligence and, finally, we add value to European society as a company socially committed to our environment.
What are the biggest data challenges that your organization is facing? Are these challenges also faced by your industry peers?
JD: The biggest challenge is twofold: being able to give value to this data and transform it into intelligence for our clients and, secondly, being able to generate a system that automates its capture and integrates it with the visualization in a dashboard, allowing to make decisions in real time.
These challenges are similar to the rest of the industry in which we operate.
Can you provide details about your company's data that the selected startups will have access to?
JD: Our apps are what is called "First Data Party", the data we obtain is of a higher qualitative value and we anonymize and aggregate it in strict compliance with European legislation. This is mobility data linked to the use of our tourism apps.
We offer two types of datasets: Events Destinations (objectives), linked to user engagement, where the types of minigames they make in our apps about Visited Points of Interest (POIs) are identified; and Events Destinations (ratings), linked to reputation, both scores and opinions of said POIs.
Both offer information, both temporal and spatial, of interactions with POIs in 8 municipalities throughout Spain, with nearly 200,000 records.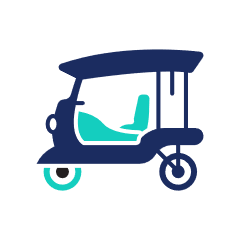 What kind of relationships are you hoping to develop as a result of your involvement in REACH?
JD: On the one hand, relationships with REACH partners and data providers; on the other with the rest of the participating startups and, finally, with the European organizations and companies to which we want to add value with our data.
Do you have any advice or suggestions for the startups thinking about applying to your challenge in REACH Incubator?
JD: It is a unique opportunity, not only because it is financially remunerated, but because it will allow them to work in a collaborative environment on an European scale and be at the forefront of open innovation.
Europe has given us a lot as individuals and as organizations and we must return part of that contribution to help the development and the best way to do this is by creating collaborative networks and sharing data.