Tips & tricks for a successful application
During Round 1 REACH Incubator successfully incubated 32 big data innovators. You can check them out here.
We are now looking for the next batch of big data startups to join the programme!
It is now your time to shine and show us how you plan on developing novel trusted and secure data value chains.
There is no magical formula, however we have prepared some tips and best practices to help you on your journey to success!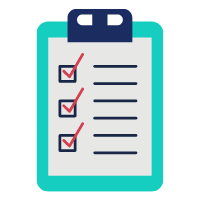 Before starting
Read all the information provided on the website. We mean it! Startups page, Challenge Catalogue, DVC Themes,

Open Call Documentation

,

FAQ

. It will help you understand our programme and enable you to position yourselves better.
Guidelines for Applicants have been prepared to help your proposal to be successful. Read them before completing the F6S application form.
Always check the list of eligibility criteria (located in the guidelines for applicants) before applying. Among others, the list of eligible countries, limitations regarding country, previous participation in other REACH incubation rounds or I4Trust project.
Read every question carefully and prepare to be descriptive in your answers. Please note, the application form is structured in a way that applicants from a specific application track (track 1, 2 or 3) answer to the one they have chosen and ignore the other application track questions.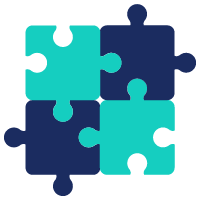 Innovation
Tailor your application to REACH Incubator – more than getting to know you, we want to know

why you are interested in REACH

and

why you would be a good fit for the programme

.
Show us your data expertise and your data value chain knowledge, and how your startup/SME is different from the competition

!

Present to us the data value chain you are creating

. Put emphasis on how the stakeholders in the data value chain exploit the data.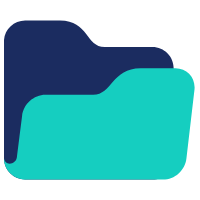 Administrative part
Read thoroughly the instruction

of each question and answer what is applies to your application track
Complete the excel file required with the company figures:
– Always provide the

estimations for the future

. Please,

do not leave empty cells

(sales estimation or number of employees) and provide the estimations.
–

Do not upload empty files

, other kinds of information (company presentation, company legal documents…) or files in a different format (own company balance sheet). Always use the templates provided.
– Make sure that the uploaded Excel file is

readable

.
– You must

use the Excel template required

. Our evaluation is based exclusively on it.
– Complete all the compulsory

form fields

.
–

Revisit your proposal

2-3 times before submitting.
– For

Track 1 and 3 application track

, when you bring your own data provider,

there is an additional form to be completed by the Data Provider

(see the application form or Guidelines for applicants). Make sure this is completed before you submit your proposal. The Data provider must be the owner of the data and comply with GDPR.
– Include

detailed information about your team

, where you've been, where you want to go next and what steps will you take to get there.
If you have any technical issues when completing the application form, do not worry – we are here to support you.